SINGLE LEG TAKEDOWN DEFENSE
FRONT KICK – SETUP LEG SWEEP
"THE ART OF CHOICE - ADAPT AND FLOW"
self-restraint, focus, diligence, citizenship and education are driven by the training and conditioning of the mind and body - which generates a peaceful spirit: Self-Study and Awareness.

Please be advised, we teach self-defense. We do not seek social ranking. We do not focus on ratings; likes and dislikes. We do not encourage Facebook or Twitter, etc. as primary means of staying informed.  We do not teach self-defense for competition purposes.  We teach self-defense and awareness. We teach Venn Kempo Jujitsu, "the art of choice," the art of displacement and the art of unity, as balance is sought as a mean of self-awareness.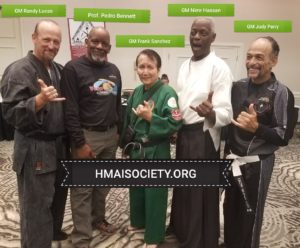 our expertise: SELF-DEFENSE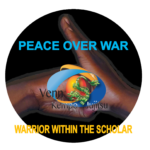 in self-defense, recognizing students physical and mental strengths and weaknesses
Pedro has trained in the martial arts over three decades. He has trained in several martial arts disciplines. He is an ex-police officer.  He was an educator for two decades, teaching middle and high school science, as will a teaching critical thinking at the university level. Pedro is the founder of Martialartsnow.com 
On September 1st & 2nd, 2017, mr. Pedro Bennett attended the World Head of Family Sokeship Council 25th Anniversary in Orlando, Florida.  At the event, after Mr. Bennett's martial arts experiences had been research and evaluated, mr. Bennett was examined, verbally and physically, as he demonstrated his skills and knowledge of Venn Kempo Jujitsu.  The panel of four Grandmasters (approx. 200 years of the martial arts experience together) overwhelmingly acknowledged Mr. Bennett's knowledge and skill and accepted/recognized him as the founder of Venn Kempo Jujitsu and a member of the World Head of Family Sokeship Council.  Accepting His Title as founder and grandmaster of venn kempo jujitsu.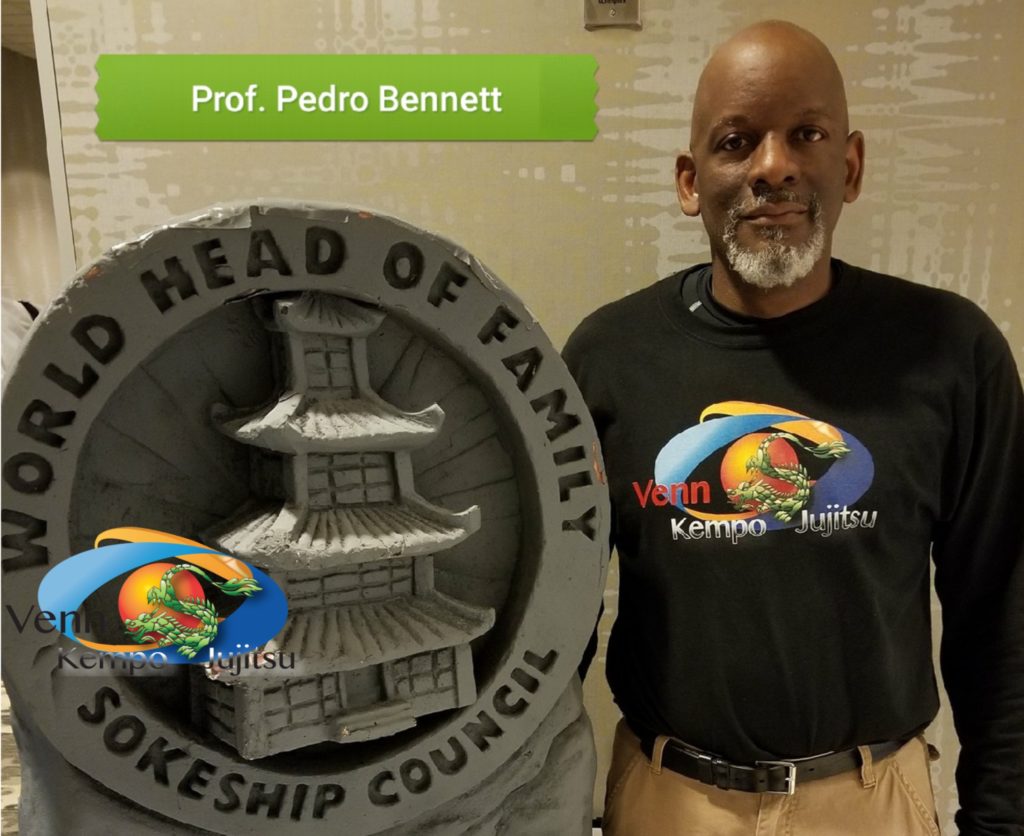 SEMI-PRIVATE & PRIVATE LESSONS
THERE ARE NO OUTSIDE AFFILATE ORGANIZATIONS OR INDIVIDUALS ASSOCIATED WITH VENN KEMPO JUJITSU. CONTACT US IF YOU HAVE QUESTIONS.
Interested in our services?
Please call us:
We would like to show you how we differ from others. Learn faster and learn effective strategies and self-defense techniques.